Tribal Visual During Islamic Times
Banan Fakhir Yusuf

Department of Historical Studies / Gulf CenterBasra & Arab /Basra University
Keywords:
Large Al-Basra tribes, Assets, Tribal Belly
Abstract
The research deals with Al-Basra tribes during the Islamic period, some of them of origin, some of them migrated to Basra. Most of these tribes migrated to it because of Basra's physical and scientific temptations for its inhabitants for successive periods until it was settled. The neighborhoods, cities, roads and rivers became the names of those tribes, some of which played a political and military role and changed the course of history. In opposition movements to the state or loyal to them until they were exhausted by wars and tribal conflicts and ended their political role.
Downloads
Download data is not yet available.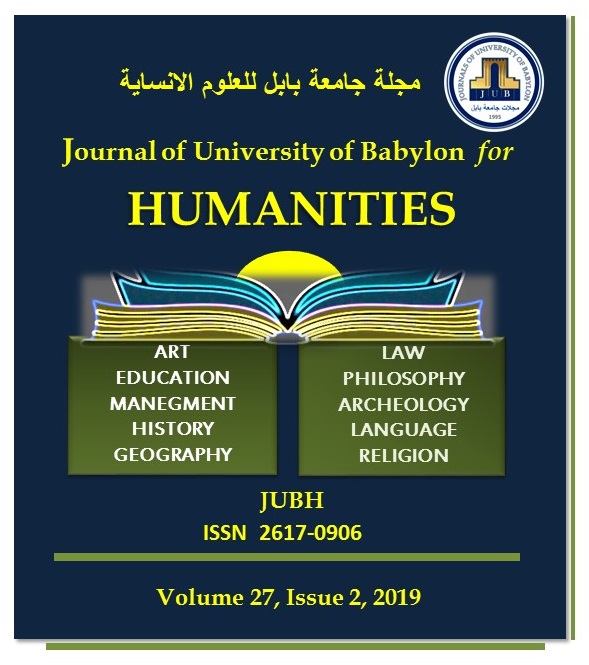 How to Cite
[1]
B. F. Yusuf, "Tribal Visual During Islamic Times", JUBH, vol. 27, no. 2, pp. 55 - 63, Apr. 2019.