The Impact of the Swom Strategy on the Achievement of First Grade Students in Arabic Grammar The impact of the Swom strategy on the Achievement of First Grade Students in the Arabic Grammar
Wafea Jabber Mohammed Yasiri

Directorate of Education Babylon/ University of Babylon

Hussein Faleeh Mahdi

Directorate of Education Babylon/ University of Babylon

Abes Fahim Saheb

Directorate of Education Babylon/ University of Babylon
Keywords:
Question, comparison, decision making, probability generation, problem solving, prediction
Abstract
The current research aims to identify the impact of the SWOM strategy in teaching the grammar of the Arabic language in the first intermediate students.
The limits of the research were:
- A sample of the first- grade students in the average Ahl al-Bayt for the academic year 2016 - 2017.
And a number of subjects to be taught in the grammar of the Arabic language for the first grade is the average: [science, pronouns, names of the sign, and names linked, and familiar Bal, and knowledge in addition, and beginner and news, and her sisters, and that sisters].
     As for the research community, the current research community is the middle school day schools only in Hilla city center for the academic year [2016 -2017], if the sample of 72 female students is average and randomly selected.
   The researchers used the appropriate means to process the data [the T-test of two independent samples, the Kai square, the Person correlation coefficient] , The equation of the difficulty coefficient, the equation of the paragraph distinction, and the equation of the effectiveness of the wrong alternatives], where the researchers reached the superiority of the experimental group who study according to the strategy [Swom] on the control group who study according to the usual method.
     The researchers concluded:
The need to adopt the teachers of the Arabic language and schools Swom strategy, because of its effectiveness in achievement.
Teachers and teachers should be encouraged to use the Swom strategy effectively in the teaching of grammar.
The need to use methods and teaching methods in line with modern trends in teaching in order to think to develop students' intellectual abilities to face life in a changing world.
          The researchers suggested that a similar study should be conducted to determine the effect of using a Swom strategy in the rest of the Arabic language, such as literature, rhetoric, dictation, and reading.
Downloads
Download data is not yet available.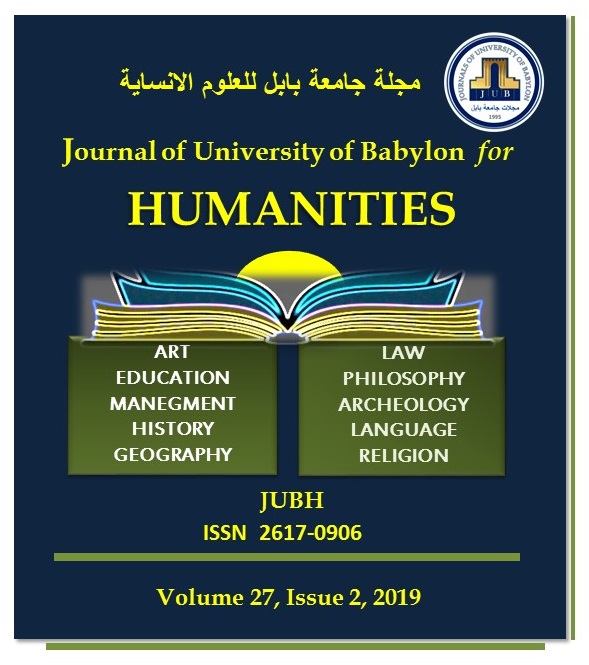 How to Cite
[1]
W. J. M. Yasiri, H. F. Mahdi, and A. F. Saheb, "The Impact of the Swom Strategy on the Achievement of First Grade Students in Arabic Grammar The impact of the Swom strategy on the Achievement of First Grade Students in the Arabic Grammar", JUBH, vol. 27, no. 2, pp. 86 - 113, Apr. 2019.