Effective Reading and Text Production (Arthroscopy Rooting)
Hanan Jaber Al Harthy

Department of Arabic Language/ College of Arts in Dammam/ University of Imam Abdulrahman bin Faisal
Keywords:
effective reading, productive reading, Contextual readings, readings, open and closed text, Implicit reader, and literacy averages
Abstract
The research is being undertaken the relationship between effective reading and literary text, as the levels of reading vary according to the reader's goals and methodology. Effective reading is a productive reading that goes beyond the passive recipient, to adopt a special strategy and a specific methodology for co-existence with the text and unlock my stories with the acknowledgment that the evasive meaning does not easily deliver itself to the reader. It is multiple of a readings and approaches plurality, meaning that the bookmark touches other aspects without them.  Reading, which means focusing on the dimensions of the text, and listening to the pulse of literary text as an aesthetic way and vision of the imagination and artistic formulation reality.The aim of this research is to acknowledge between the reader and the text to format the new meaning, which means identifying the roll of the recipient in the production of new text according to his reading, each reading varies either by reference, reader, or text. So, is it true that text differs in its acceptant to the never-ending readings? And does references or literacy averages have a role in the differences in reading one text, and does have a role in meaning and reading variation? This is what we well try to uncover in this research. Descriptive analytical has affected us, because we well follow the role of reading and the reader in creating the text, and other theoretical assets of productive reading.
Downloads
Download data is not yet available.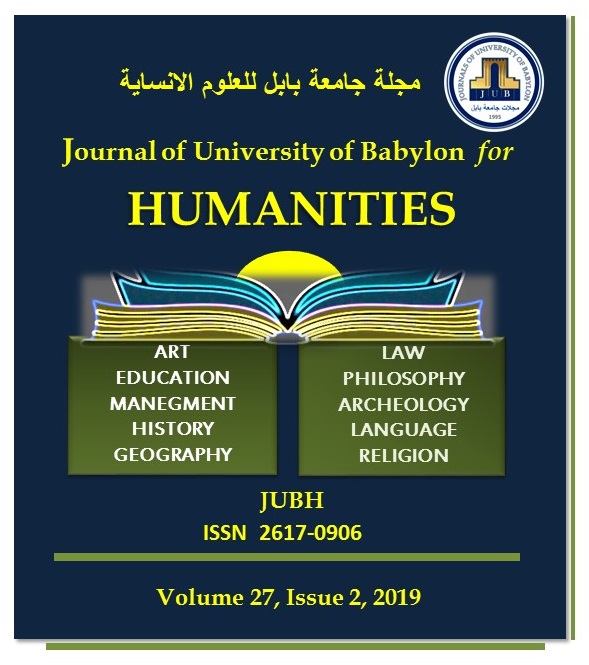 How to Cite
[1]
H. J. Al Harthy, "Effective Reading and Text Production (Arthroscopy Rooting)", JUBH, vol. 27, no. 2, pp. 136 - 151, Apr. 2019.