Village Market Poem. A Reading in the Communicative Approach
Salima Swadi Zaghir

Directorate General of Education Qadisiyah
Keywords:
Acritical approach, Sign, Signal
Abstract
The research is based on the study of communication as a modern approach that is relied on by many writers, especially poets of the modern age, where they build the texts of their poems through the employment of the cultural heritage, social and civil, inspired by the life they lived on the homeland and they transferred that heritage and made it pillars On the basis of the artistic construction of the poem, and they re-produced others to fit the basic idea that the poet wants to connect to the recipient.
Downloads
Download data is not yet available.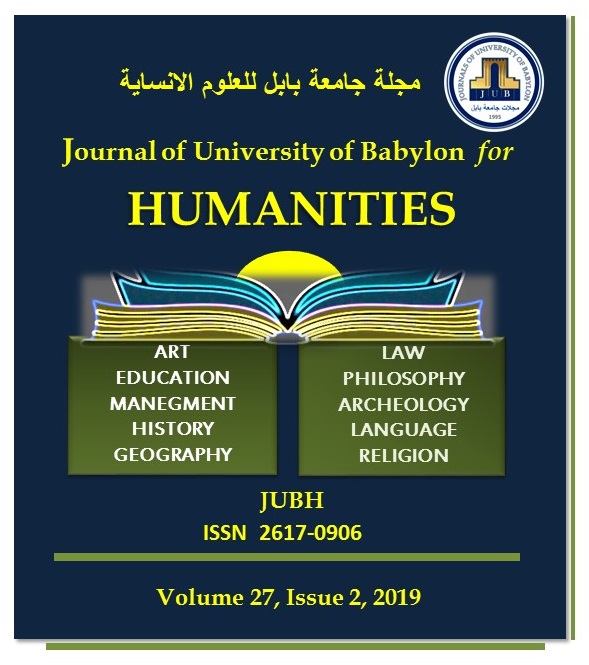 How to Cite
[1]
S. S. Zaghir, "Village Market Poem. A Reading in the Communicative Approach", JUBH, vol. 27, no. 2, pp. 357 - 371, Jul. 2019.