Representations of Popular Culture in Graphite Art
Hussein Alis Shnawa

Section of Artistic Education/ College of Fine arts / University of Babylon

Ali Mahdi Majid

Section of Artistic Education/ College of Fine arts / University of Babylon
Keywords:
pop Art, Mass Culture, Daily Themes, Surface Thoughts
Abstract
The current research that bears title: Representations of popular culture in graphite Art
The aim of this research is to identify the representations of popular culture in the graphite Art
Limitations of the study: identify the representations of popular culture in graphite Art drawings in the United States and European countries for the period (1983-2016)
The research procedures included a description of the research community and to limit the size of the sample, which consisted of (5) modes that were selected in a deliberate manner. The correctness of the search tool was achieved (88%). The stability of the tool was achieved (84.75%) through a number of statistical methods.
Findings which researcher reached are:
- The culture and art of the elite has been undermined by moving away from artistic productions characterized by aristocratic arrogance, modernist and classical forms. This was shown in all models of the research sample, which emphasizes the representation of popular culture in these models.
- The topics dealt with in these works derive their components and elements from the vocabulary of daily life of the new civil subjects with funny, comic, and fun and not without Strange. All this confirms that represent the new sensitivity represented by popular culture in all sample models.
- The topics of the current research sample models do not separate from the world of fashion, chaos, scattering, temptations of the body and everything that is fleeting and fast of relations and all are related to globalization, which is one of the features of popular culture.
Downloads
Download data is not yet available.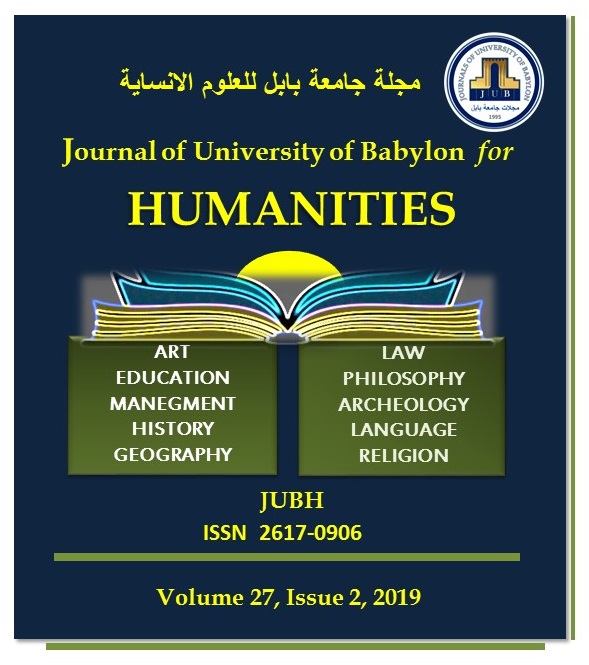 How to Cite
[1]
H. A. Shnawa and A. M. Majid, "Representations of Popular Culture in Graphite Art", JUBH, vol. 27, no. 2, pp. 413 -427, Jul. 2019.