The Function of Body Language in Holy Quran, as Well as Investigating its Implication and its Translations into Persian
Yusuf Nazari

Arabic Language and Literature/ Shiraz University

Zahra Sakhaei Manesh

Arabic Language and Literature/ Shiraz University
Keywords:
holy Quran translation, nonverbal messages, body language
Abstract
As one of the most important tools to communicate, language plays a key role to transfer the meanings and emotions. These meanings and emotions, which are called "messages", are divided into two groups, verbal and nonverbal. Body language, with a close relationship to culture, is one of the nonverbal tools to deliver a message. This study, by using a descriptive-analytical method, investigates the role of body language in holy Quran and its functions in message delivery. In the same vein, body language-related implications, which have been mentioned in holy Quran, have been explained using some old Arabic poems and Persian poems. In order to do this, 152 verses of holy Quran have mentioned human's body organs. The investigation revealed that among these verses, 75 of them show body language. Further assessment of these verses proved that 70 percent of the body language implications are similar in Persian and Arabic, so translators have used the Persian equivalents in order to translate them. Furthermore, almost 30 percent of these meanings have been translated based on the cultural context of the destination language, which is Persian.
Downloads
Download data is not yet available.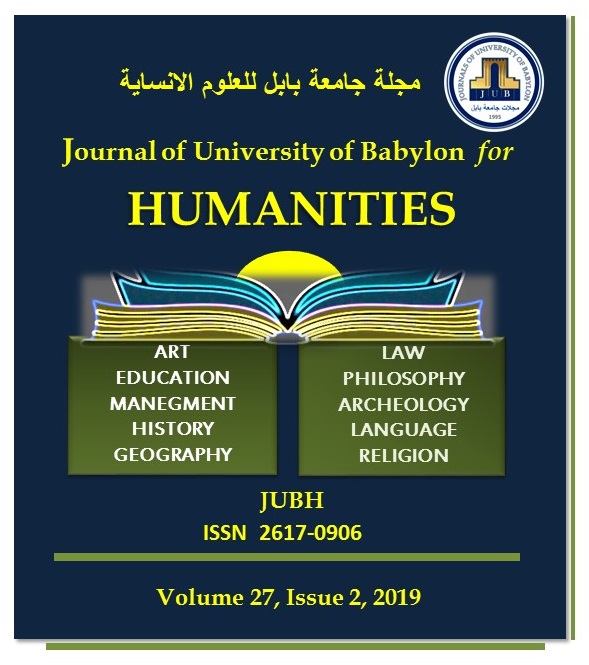 How to Cite
[1]
Y. Nazari and Z. S. Manesh, "The Function of Body Language in Holy Quran, as Well as Investigating its Implication and its Translations into Persian", JUBH, vol. 27, no. 2, pp. 253 - 464, Jul. 2019.