The Jurisdiction in Litigation Before the Courts of Administrative Judge: (Comparative Study)
Sadiq Mohammed Ali

Public Law – Administrative Law /College of Law/ University of Babylon
Keywords:
Functional Jurisdiction, Qualitative Jurisdiction, Spatial Jurisdiction, Administrative Court, Staff Court, Supreme Administrative Court
Abstract
The theory of jurisdiction in the judiciary , generally, based on elements: functional, qualitative and spatial jurisdiction, and is concerned with identifying disputes that belong to  the jurisdiction of each court. It also supposes the multiplicity of courts within the judicial system to simplify litigation procedures and meet the requirements of justice. Therefore, the legislator is concerned with the split the jurisdiction of the courts into different courts. Thus, the administrative judiciary, when it originated in France, evolved in many periods  until it reached the diversity and multiplicity  that allowed the judiciary to meet the requirements of justice. Consequently the  Act of May 24, 1872, authorized the French State Council the jurisdiction of authorized judiciary, after that established the  administrative courts in 1957, and courts of appeal in 1987. In Iraq,  the Iraqi legislator after had adopted the double justice in the second amendment to the Iraqi State Council Amended Act. No. (65)  of 1979. After that enacted the Fifth Amendment to occur An important development in the rules of jurisdiction. However, the legal regulation of these rules still needs a lot of legislative solutions because of the many practical problems raised by the issue of jurisdiction in parallel with the shortage of the relevant legal texts.
Downloads
Download data is not yet available.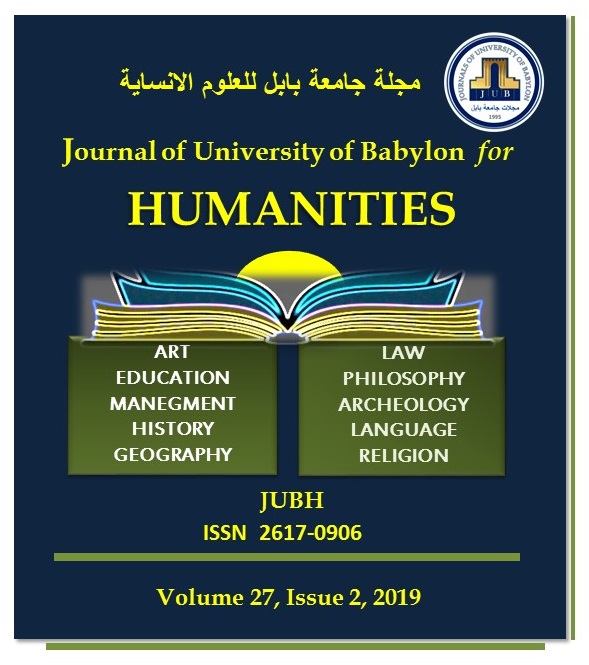 How to Cite
[1]
S. M. Ali, "The Jurisdiction in Litigation Before the Courts of Administrative Judge: (Comparative Study)", JUBH, vol. 27, no. 2, pp. 1 - 21, Sep. 2019.